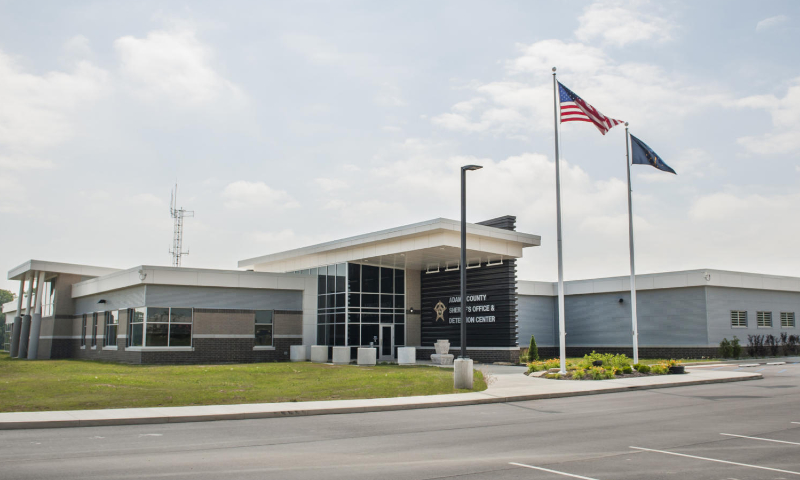 Bail Bond Info
Like the Broomfield Detention Center, the bond process is similar at the Adams County Facility. When securing the release of an inmate from the facility, only the amount of the money bond and a $10 fee needs to be paid. A maximum fee of 3.5% will be applied to Credit Card payments. Additional fees and debts do not need to be paid in order to secure the release on a money bond.
The processing and collection of bond fees go through the records staff. Inmates have the ability to post their own cash bond and include bond fees, as well as being able to relinquish bond money for other debts that they might have.
No other fees will be charged, including any lobby Kiosk fees or fees associated with cash, checks, or money orders.
Bond Payments need to be made out to Adams County and not the incarcerated individual. Similar to the Broomfield County Detention Center, inmates must be released within six hours after a cash bond has been set. However, there may be circumstances that may delay the release upwards of 24 hours to ensure inmates are fitted with required electronic monitoring.
Individuals who post a money bond will receive a copy of the bond paperwork including information for the upcoming court dates.
The Adams County Detention Center offers an online portal for processing bond payments. A credit or debit card can be used for these transactions and can be done remotely.
Additionally, a Licensed Bail Bondsman can bond out an inmate. Bondsman will charge a fee for their services in addition to the Booking and Bonding Fees posted above.
Facilities
Located at 150 North 19th Ave 80601, the Adams County Detention Center houses up to 1600 inmates and provides support for the surrounding Adams County cities such as Thornton, Northglenn, Brighton and Federal Heights. The facility prides itself for maintaining a safe and humane environment for inmates and offers a variety of Inmate Services including: Inmate Visitation, Deposits for Inmate Funds, Mailing Instructions and Bond Information.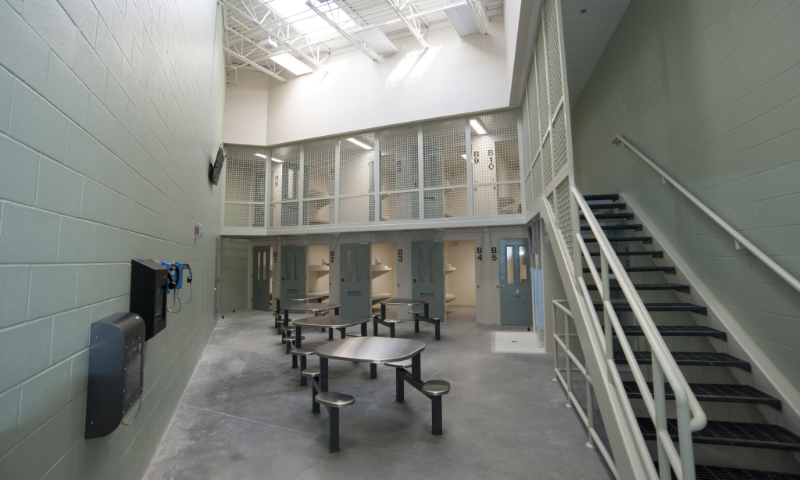 Inmate Mail
Friends and family have the ability to send mail to inmates within the facility. Subject to certain rules, inmates can receive unlimited pieces of mail and are able to receive items such as magazine subscriptions, photographs and books. For a list of prohibited items and requirements for mail delivery, friends and families of inmates can use this pdf or visit this page for more information.
Inmate Funds
Friends and family have the ability to establish various fund accounts for an inmate currently housed at the facility. This includes Bond, Commissary, and Phone accounts.
For Bond accounts, funds can exclusively be used for any Bond payments and fees. For Commissary accounts, an allowance can be given to inmates to be used on a weekly basis. The maximum expenditure is $75 a week for inmates.
Bond and Commissary accounts can be set up either through Toll Free Phone Deposits (1-866-345-1884) with rates as low as $6.95 or through Internet Deposits with rates as low as $4.95.
For phone accounts, these are set up through Homewav and allow for local and long distance calling and are billed as collect calls.
Payment for Internet Deposits and account information can be set up here. The facility also accepts cash accepted at the lobby kiosks, and Money Orders made payable to Adams County Detention Facility.
Visitation
The Adams County Detention Center provides several different forms of visitation at the facility. This includes social visits from family and friends as well as professional visits from inside and outside the criminal justice system. Social visits are subject to cancellation at any time due to misconduct and not adhering to visitation procedures. Social visits are also monitored and recorded and all visitors must be processed through an electronic log.
For social visits, it is required that all persons be at least 18 years of age and carry a government-issued ID. Social visits are limited to 20 minutes and only two visitors are allowed at a time. Visits can be scheduled once per week, Sunday–Saturday.
The timeframe for social visits is categorized by the inmate's last name. For example, last names starting with A through G can have visits on Sunday from 7:30am-10pm. Please check with the facility (or use the link below) for their current scheduling by last name as this changes based on the population; the previous sentence is only an example.
The facility also offers remote visitation through Homewav, which can be downloaded onto Android and Apple devices for convenience. Video calls have a maximum length of 30 minutes and cost $0.20 per minute. Remote visitation hours vary depending on Housing Unit designation.
For a full rundown of on-site and remote visitation hours, the facility website has posted a visitation schedule for proper planning.