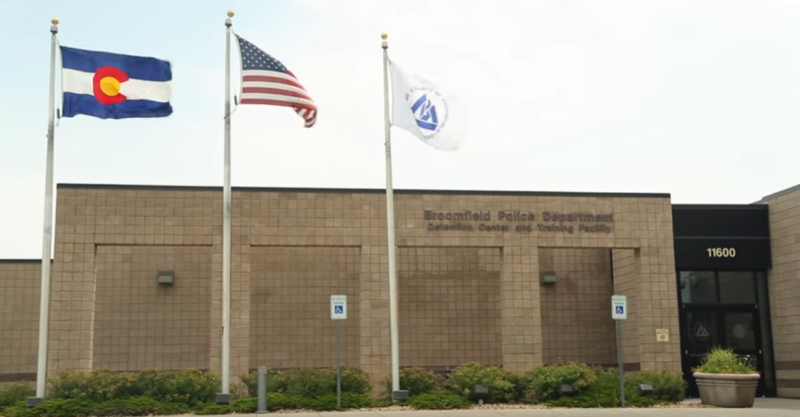 Bail Bond Info
In order to secure a person's release, a payor only needs to pay the bond amount. Booking fees along with debts and other fees do not need to be paid for release on a money bond. Bond payments need to be made out to Broomfield County and not the name of the inmate being held within the facility.
Once the bond has been posted, the inmate must be released within 6 hours of a bond being posted. There may be circumstances that require additional supervision of the inmate to ensure they are fitted with required electronic monitoring.
Individuals who end up posting a money bond will receive a copy of paperwork pertaining to the bond, as well as additional documentation for the upcoming court date.
When posting an inmate's bond for release, the exact bond amount needs to be paid in cash. Change is not available and no checks can be used. However, the Broomfield Detention Center now accepts credit and debit card payments through Allpaid.
Lastly, an inmate can be bonded out through a Licensed Bail Bondsman. Bondsman will charge a fee for their services in addition to the Booking and Bonding Fees posted below.
Facilities
First opened on November 15, 2001, the Broomfield Detention Center can house up to 218 inmates over a total of 79,325 square feet. The facility is located at 11600 Ridge Pkwy, 80021. As of April 5th, 2022 the Detention Center received a Certificate of Compliance from the Colorado Division of Criminal Justice. This certifies that the facility provides transparent notices and assistance to defendants in securing a release through the bond process. With 3 Commanders and a total of 53 officers employed at the facility, the Broomfield Detention Center upholds its mission of securely and humanely maintaining custody of inmates, as well as helping to prepare them for reintegration into the community.
The Broomfield Detention Center provides information on civilians who are currently being held there, along with additional information pertaining to their bond amount, charges, and next court date and time. This information can be accessed here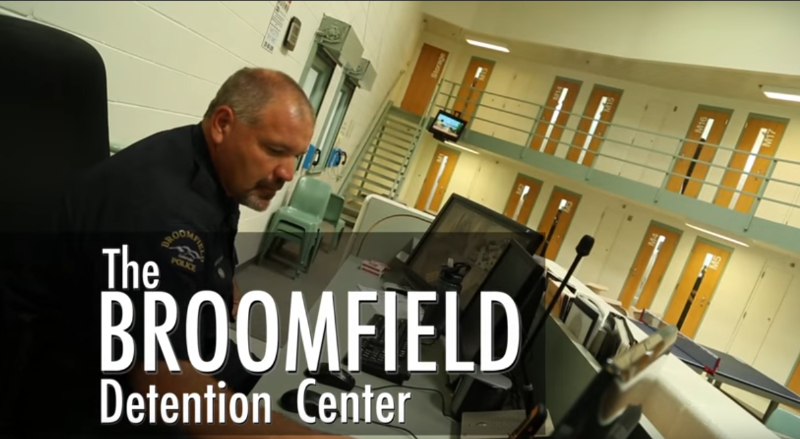 Inmate Cash Accounts
The Broomfield Detention Center offers the ability to provide funds to inmates through the use of cash accounts. These can be funded via Cash, Credit and Debit Cards through Kiosks located in the detention lobby.
The Kiosks are available 24/7, and a fee of $3.25 or 10% is applied for every transaction on top of typical ATM transaction fees. There's a limit of $300 per inmate per week, and personal checks are not accepted.
Inmate Cash Accounts can also be funded through JailATM in the event an on-site visit cannot be made. The above fees and limits apply through this method, and only addresses from the U.S will be accepted.
Phone Accounts
On top of cash accounts for weekly transactions, the Broomfield Detention Center also offers the ability to establish phone accounts in order to leave messages via voicemail. Phone accounts are established through Securus, and the facility offers phone cards that inmates can purchase with their funds. The phone system does not allow outgoing calls to cell phones.
Visitation
The Broomfield Detention Center offers weekly on-site visits on Tuesdays and Thursdays between the hours of 9am-10:30am and 12pm-4pm.
In addition to on-site visits, the Detention Center offers Remote Visits between the hours of 9am- 10:30am, 12pm-4pm and 6:15pm-9pm Sunday-Saturday.
For remote visits, there's a $5 fee for public visits, and a $9 fee for professional visits. There's a maximum of 15 minutes per visit and are by appointment only. For both on-site and remote visits, appointments must be scheduled ahead of time and cannot be conducted on the same day.
For on-site visits, the minimum age requirement is 18 years old, a valid government-issued ID is required during the sign in process, and to wear clothing that is not revealing.